Hello , hello , hello !
Yes , thankfully my laptop is fixed and i can get into my blogging regime.
I decided to share with you a couple of the things i got lately and a makeup look !
Red Rose Water
I have been loving this stuff so far, i got it from a organic store . This is organic and 100 % natural , it cost me 5, 30 euro.
Joy Acne Cream
Again this was bought from my local organic store it costs 9 euro i got it for 7 euro. Apparently it does miracles to acne prone skin...
St Tropez Gift Set
Lately i have really been into fake tanning so i told my friend for Christmas to get me a Fake Tan Set , this isnt exactly fake tan - its a gradual tan. I cant wait to review this.
Nails Inc Effects Gossip Girl
I told my friend to get me this also for Christmas , i was so excited to use it but so far it has been such a let down. Full review coming soon.
Avon Bulgaria ...

I am very lucky , my boyfriends sister has managed to get her hands in the Avon Bulgaria which means i get everything half price ! She knows someone who lives near the borders of Greece/ Bulgaria who is a representative and oh boy im sure shes making a lot of money of us women here in Greece. Anyway i got the following things as you will see in the photos and i have done a second order as well ...
All of these cost me 9 euro...

Gotta love Bulgaria right ?!
Cheryl Cole Smokey Eye inspired look.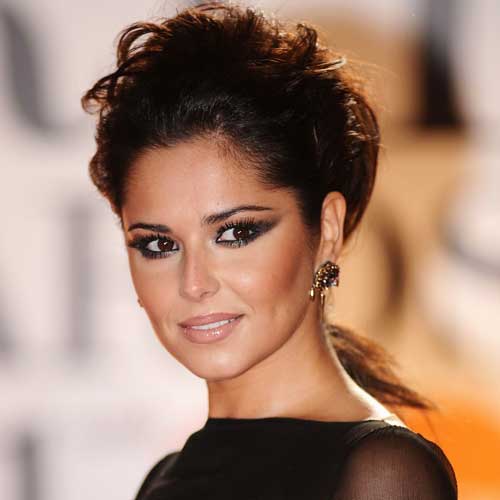 If you would like to see a tutorial on this let me know !!
Thats everything girls , speak soon !! Much love xo