Good Afternoon !
Believe it or not , i havent had a chance to read anyones blog this week due to being busy, so im really excited to read through all of them and leave some lovely comments. I want to begin with saying some news of mine, that im thinking about starting Italian. I literally have nothing to do and im one of those people that like to be occupied otherwise they go crazy and apart from that i love learning new things. I know my previous post was a summer must have but i wanted to post about this asap because there are lots of offers going on right now. Enjoy !
Waxing
Waxing is so important to me during summer , its unbelievable. I love knowing i can put on a pair of shorts and know for sure there are no hairs on my legs.I dont know about you but when i shave my legs, the next day i will notice either hairs i missed out or be left with lots of cuts and grazes. Most women i ask always tell me they have the same problem and thats why during summer they opt for waxing. Waxing can last up to one month, yes it really is that great however in return you have to put up with a few minutes of pain.
Pain
I want to start off by saying that waxing might be painful but its all about getting used to that pain, if you know what i mean. Some of my tips and tricks for having a less painful outcome are the following.
Baby Powder: Before waxing apply some on the area you are about to wax and you will notice the pain will be a little bit better. Tried and tested by me and i have noticed a difference. When you dont put baby powder on your skin before hand you are actually pulling your skin along with your hairs causing greater pain. Baby powder helps diminish any excess oil on your skin and will make sure that the waxing trip only focuses on picking up your hairs.
Paracetamol: An hour before you wax take a paracetamol to help numb things up a little bit more. This is especially great if you are getting your bikini area waxed.This doesnt make you numb, it just helps make things a little bit more painless.
Period/ Flu: If you have your period or if you are ill , your body tends to be more sensitive which means this will cause greater pain, try to avoid these things when waxing.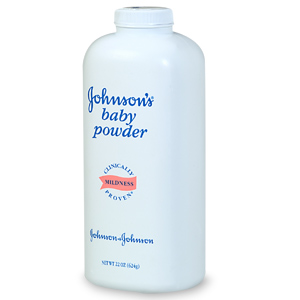 Dont waste the strips.
A lot of us tend to think that because we waxed one part that means you have to change the strip and pull out a new one. No , thats called wasting the strips. Im not saying go using one strip for your whole leg , what im saying is that if less than 50 % off the strip is clean (there arent that many hairs) then stick it on another part and wax again and then throw away. For example the backs of my legs hardly have any hairs so i tend to use a strip to do all the back area to the ankle.
Aftercare
Afterwards i usually wipe down the area with the wax remover wipes (usually free in wax kit) and then the next day i shower and shave any parts i missed out or any shorter hairs that couldnt be picked up by the wax. I then moisturize really well so no itching or redness occurs. Please note its important after waxing on whatever area of your body or face not to shower straight after and neither apply makeup because your pores are open and it can cause infection, leave it at least 6 hours if you can.
Which wax do i choose ?!
There are different types of waxes you can choose , im only going to recommend the ones i have used and can tell you safely they are worth it. First of all , your easiest option is going to a beautician who will do it for you , they normally have packets during summer saying or example full leg , bikini and underarms 30 euro. These kind of packets are worth it because by the time you buy the wax and you do it yourself you might as well get it done by a professional who will do it perfect and it wont b that messy or stressful for you. Apart from that any of you who are interested in doing it yourselves, i have three products i can recommend.
Oriflame Silk Beauty: Oriflame in Greece currently has an offer on for these for 7 euro i think and you get 16 strips (8 sets of 2's|0 in total. In the set they also give you two wax remover wipes , which do a really great job by the way.
Veet (blue packet): I appear to have forgotten the name but anyway , i usually get Veets economic pack which have 40 strips in they work out at around 15 euro i think, but they are seriously worth it (hence the amount you get and they are veet). Here in Greece i get Veet from Hondos Center at that price and there is a blue and pink packet , i usually get the blue, for anyone interested. The strips have been cut really nice as well to help you pull the strip when waxing.
I think they have stopped selling the roller i used to buy from Body Shop !!
Body Shop Wax Strips: I used to buy these when i was in England, i would buy the wax which you have to heat up in a microwave or pan, and then the strips which were so nice and could be washed again and re used (which for some reason i didnt like the idea off and never tried it. Things did get really messy with this set because i would have to apply the wax on my leg and it would go all over the place and bleurgh. Thats why now i only buy ready made ones , so much easier however if you do like to do the whole thing yourself body shops wax is great!
I usually wax my legs and some of my eyebrows. This year i have said im going to go get my bikini area waxed , either that or do it myself. I think it will make things so much easier for when your on holiday or at the beach and are constantly in a bikini. My question for you guys is ...
Do you wax and if so where ?! Do you have any tips to share ?!
Kisses
xo