I am so weird with food but funnily enough not with oats. I purchased the Bootea oats along side the shakes which you can read my first thoughts about
here
after reading that they are pretty instant. All you need to do is add boiling water to them from the kettle and that is it. When I purchased these I did not realize these had Chia seeds in them and Goji Berries, if I had I would not have bought these. I am telling you they are so fine that you can not even tell you are eating all this goodness, apart from the oats that are normal size everything else is grinded down and you can not event taste a difference.
If you like porridge then buy this regardless of the ingredients you may see that might put you off. On their website it states that you just need to add water and no milk since it is already creamy. I complete agree with this instruction however what they failed to mention properly is how much water you need to add in order to get a nice thick porridge that will not be too watered down. I use a Starbucks cup and I add the sachet of oats and only add water to the middle of the cup - anything else will be too watery and will not taste as nice. I have also bought some lovely Greek honey that I add about a tablespoon off to help sweeten the oats since I did not feel they had that much taste.
These oats are great for eating in the morning for breakfast, they really do fill you up. I also use them during the day if I feel a sweet craving coming on, porridge and honey really satisfies that craving for me. The benefits of eating oats and all the other fantastic ingredients it has are great. The only complaint I have from these as I mentioned for the Bootea shakes also is the lack of instructions and what information they do give us.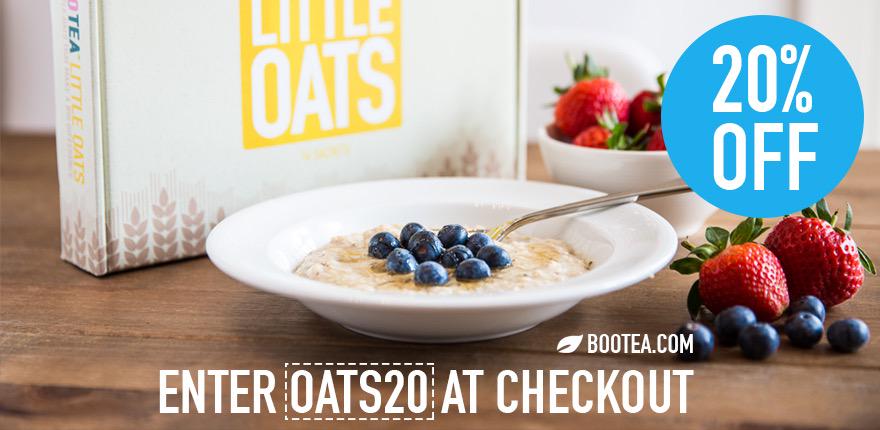 I think when you are making diet products you have to assume people do not have the knowledge, in order to advise well on your product. I would love to see a time scale of when they recommend we eat these, are we allowed to eat them before going to bed? I do genuinely have these questions, I am not a nutritionist or a dietitian so I do not really know what I am doing. A list of each ingredient that is listed in the Oats and why they are in there. The website also states this is a 14 day supply of oats, when reading this I assumed they meant there was maybe 28 sachets in the box. Please make that clearer on your website! Would I buy these again? Definitely, here in Greece I can't find instant oats that you just add water, never mind half the ingredients these Bootea Oats contain, so these are perfect for me. I do have a pretty busy lifestyle that is why healthy products that are made instantly really do make my life so much easier. If I lived in the UK, I would probably buy some ''just add water'' oats and blend my own mix of ingredients since that would probably work out much cheaper.These retail for around 14.99GBP.
xxx