I honestly don't understand why some people don't like the smell of tea tree. It smells lovely in my opinion and has lots of health benefits. I recently told you in my previous post that I was having some problems with back acne and that I decided to start using tea tree shower gels rather than my usual ones. My mam recommended to me that I buy one from a company called ABC that sells a whole range of products with the main ingredient being tea tree. She has used the brand before (since is a huge lover of QVC) and told me the quality is amazing.
I bought my shower gel of Feel Unique (banner can be found at the very bottom of the blog if you want to go on to their website) and it arrived and I was really excited to start this operation ''remove back acne''. The shower gel comes in a pump which is super handy and easy to use and of course the whole packaging is waterproof. The tea tree shower gel really smelled lovely (just like tea tree oil does) and I was really worried in case my skin afterwards stank of it even though I liked the smell.
Trust me this does not make your skin smell at all. It is almost as if all the goodness from the shower gel is soaked in by your skin and the residue washes off. Once out of the shower you smell normal no huge tea tree smell and the bathroom smells lovely. This shower gel does create a lot of foam which is also a plus. I have used it on my sensitive areas and it has not caused me any problems at all, in fact it seems to be cleaner and fresher if anything. I also use it under my armpits since tea tree is also really good at removing sweat and helping to combat the odor. It did help with my back acne, if you would like to see instructions on what I did
click here
.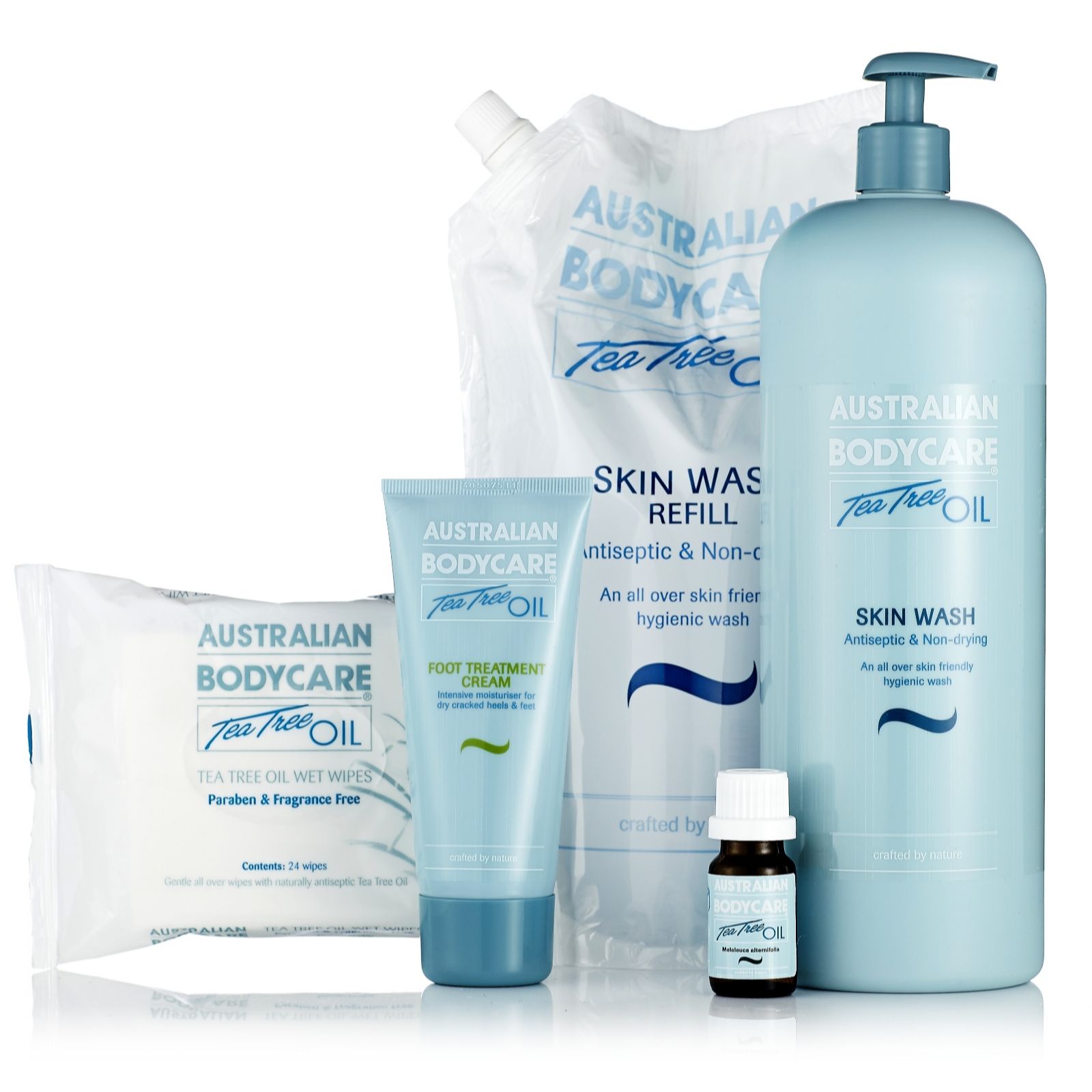 In general I am really pleased with this product and I would now love to at some point try their whole range to see how much more of a difference I can make to my skins health. Thanks ABC from now on its just tea tree for me!
xxx