It is so hard these days to get samples from companies when going to their local counter that it has now become almost impossible to try things before buying. Even if you do not want to try things before buying, there are so many companies around that you do not know where to go for what. This was my problem the other day and thankfully Clinique solved it very quickly for me. As I was walking past their counter at House of Fraser a lady approached me and asked me if I wanted a sample of their new Silk Foundation and it was good timing as my foundation is about to run out. So she sits me down and quickly shows me two colours and I choose the shade Sahara which gave me this golden tanned colour which I adored. Honestly I have never found a more perfect shade for my face now all I needed was for this foundation to work.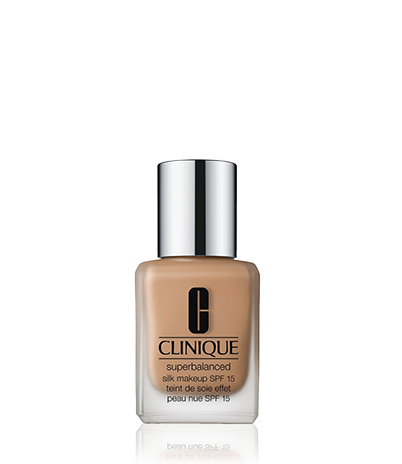 When applied to the skin I only add two-three dots of foundation and then I blend it all over my face with a buffer brush. If you apply loads you will have to add some translucent powder to tie it all together otherwise it does have a tendency to crack. I do not apply a thick layer so I do not need to add powder during my make up routine. It stays put all day and it gives this healthy glow to your face which makes your skin appear almost like silk and smooth. Do not forget that Cliniques products are loved by your skin also - they are 100% fragrance free, this contains SPF protecting your skin from harmful rays that you may not be aware are there and they are oil free.
It is exactly as they say ''Feel naked but covered to perfection''. My skin does look like its bare but its my little secret that I have a secret foundation on making my colour and tone perfect. The great thing with this foundation is that I use it for those 5am starts at work but also to glam up my look when going out. Its all down to how much you apply what finish you get. I am so happy I got a chance to try this foundation and my full size bottle is on the way to my house and I can't wait to use. Great job Clinique!
xxx